[Guide] Working as a Doctor in Australia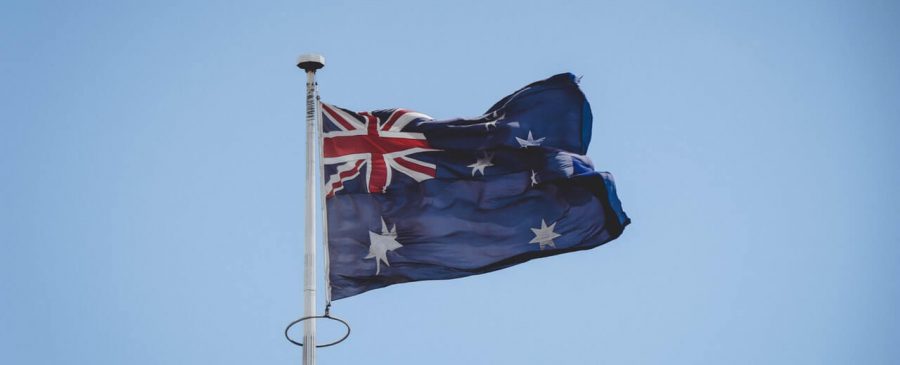 HOW TO WORK AS A DOCTOR IN AUSTRALIA?
BE it as fresh graduates, interns, medical officers, registrars or even specialists. Many faced the same question all over the time. How to work as a doctor in Australia?
We are writing this post hoping that we could answer the most commonly asked questions by doctors about working in Australia. This is no way a complete or a perfect guide but it at least serve the gist in what to expect by applying to work in Australia. You may always help us to improve by leaving comments below.
AMC MCQ Part 1
The eligibility criteria to take AMC MCQ exam is a primary medical qualification i.e. MBBS, MD etc. Working experience as a doctor is not a requirement. There are many different books you can study to pass the exam but there is no right or wrong answer to which preferable books to be studied. You may read all the books in this world and still fail or you may read just one book and pass the exam. I believe currently candidates are preferring to study John Murtagh General Practice book. Along with this you must study the Handbook of Multiple Choice Questions with explanations and try to do the past papers.

Some candidates still prefer to do Kaplan USMLE Step 2 lecture notes in place of John Murtagh. The advantage of John Murtagh over Kaplan notes is that John Murtagh can be used for clinical exam later. Well, the key is to practice, practice and practice. So keep practicing more and more MCQs. During the exam, it is a computer based 3.5hr MCQs test with 120 marked questions. There are several centers around the world for giving MCQ exam. The lists to those centers can be found here.
AMC Clinical Exam
Once you pass AMC MCQ exam, you can take AMC Clinical exam. It is a 16-station multidisciplinary structured clinical exam which assesses your skills in Medicine, Surgery, Gynecology and Obstetrics, Pediatrics, and Psychiatry. There will be 20 stations comprising 14 scored stations, 2 pilot (non-scored) stations and 4 rest (non-scored) stations. If you pass 10 out of 14 stations, you are graded as pass, score 9 or less you will be graded as fail overall. There is no more retest available. You should study Handbook of Clinical Assessment and practice role-plays more and more. Candidates also study different notes like Karen notes, VMPF notes etc. You should ideally have a 3-4 people study group. Medical resources such as UpToDate or Dynamed Plus are deemed useful and very much recommended during discussion.
English language assessment:
English language assessment is not a requirement to sit for AMC exams but it is a mandatory requirement of AHPRA registration before you are allowed to work in Australia. If you have studied in a specific recognized country, you may be exempted from the English language assessment, otherwise you will need to achieve the required scores on any one of these i.e. IELTS academic, OET, PTE academic or TOEFL iBT
The minimum requirement to get a doctor job in Australia is passing AMC MCQ and English language assessment (unless you have successfully applied through specialist or competent authority pathway). Once you have satisfied these requirements, you need to apply mostly online to vacancies according to the eligibility criteria. You can also subscribe to be notified of any news.
Sometimes, people ask if internship is mandatory to get a medical job in Australia. Theoretically speaking it is not a mandatory requirement, but it is next to impossible to get any job in Australia if you have not completed a minimum of 12 months internship. You wouldn't get an internship job in Australia unless you are an Australian graduate. People with very little experience as a doctor overseas are finding it increasingly difficult to find the first medical job in Australia. My advice is to get further experience or to pursue other options.
Doctors in Australia are usually divided into Interns, Residents (RMO), Registrar, senior registrar, and consultants.
Intern pay is usually from 50000 to 60000$ per year before taxes, residents from 60000-80000$, registrars 80000 to 110 000$, consultants 175 000 to 350 000$. Doctors have allowance of 4 weeks annual paid leave, one week paid study leave and about 10 days of sick leave every year.
Salary packaging is also done for doctors which is a tax-minimization system allowing all hospital employees in Australia to receive up to 30% of their salary tax-free.
Mostly hospitals cover you for medical indemnity otherwise you can buy it yourself as well very cheaply. Hospitals do not cover for your medical costs, rent etc.
Pays are usually more in Western Australia and Queensland and low in Victoria, NSW etc. Benefits are also more in these states as well for IMGs.
What to do while searching for a Job?
This is a very common question. My opinion is while you are waiting to find a job make sure you keep applying on every suitable job you know of. Do not think just because you don't have much experience in that field you have no chance. If you have not passed AMC clinical, prepare for it and pass it ASAP. Keep your IELTS/OET updated. Make sure you have certificates for all the time you have worked.Your registration from home country must be up to date. You need to make sure there is no uncovered time back home in your own country.
If you are in Australia, try to find some sort of health care job. Some courses specially ALS, CPR etc will always look great on the CV in fact some places require you to have a valid ALS certificate before you start. If you are in Australia, you may think about having a valid Working with children check to help you later on specially it is now required in NSW and it is free also (you just need to write a NSW address). Many time people do Level 4 nursing certificate which helps you get a job in a nursing home as a care assistant.
Check www.seek.com.au and you can find some voluntary work in health care like nursing home or children camps etc. If you wish to get a GP job, plan for PESCI. Try to find observer-ship, approach every head of department as well as GP clinics and tell them you really are committed and you may be lucky. Call the IMG friendly hospitals like Woolongong, Royal Perth hospital, Charles Gairdner Hospital etc and send your CV to them. Finally, the harder you work the more you will find luck on your side. Help others so God will help you.
From A Job Offer to Obtaining the Visa
Once your CV is shortlisted for an interview, as per most location you just need a CV and cover letter to apply while in other places they require other documents like AMC result, IELTS/OET result. Some like NT and WA want you to submit your referee report as well when you apply for the yearly campaigns. But mostly they only check for referees once you have been shortlisted as successful in interview. Some services ask you to sign a criminal check form at the interview while other services ask you to do this once you have cleared interview so they can check your criminal record.
You may also be asked to sign a working with children check form to have your children check done. You will have to submit 100 points of identification as per commonwealth rules.
Your interview can be held face to face, online or through telephone.If you can arrange, face to face may be the best as it shows your commitment. Once you have given the interview, if they are interested in hiring you they may sought for your reference, whereas some facilities get your referee report even before interview. If they offer you a job, they will apply for a 457 visa nomination for you and your family so make sure you tell them about any dependents with you like wife(s), children etc. Usually visa is not a big issue as USA and thus chances of rejection are very less.
Visa will require you to satisfy their criteria like having health care insurance which you can buy online without any hassle, AHPRA registration etc. Once you are offered job, you will need to apply to AHPRA for registration, one part of the form will be done by your employer while the other is ddone by you and thus its a joint process. You will have to pay for both the registration and visa but your employer will have to nominate you for both. The visa and AHPRA process go side by side, but the visa is not finalized until AHPRA has registered you which usually takes more time than other things.
Once all criteria is fulfilled along with the AHPRA registration, you are given the visa. Different documents are required like for AHPRA registration like 100 point identification,registration from home country, good standing certificate from home country, past experience certificates, CV, any criminal history or conduct disorder etc, PESCI result (for GPs) MBBS degree etc. Visa also requires almost the same documents with the addition of health insurance cover which can be bought online.
Currently job vacancies are scare in Australia but still some fields are favorable like Emergency, GP, Psychiatry, ICU etc.
Some Useful Links
Websites for doing medical courses in Australia
http://www.racgp.org.au/
http://www.healthcourses.com.au/
http://www.medicalregister.com.au/courses.php
http://www.firstresponseaustralia.com.au/
http://www.heti.nsw.gov.au/
http://www.aimsi.org.au/
http://www.acem.org.au/home.aspx?docId=1
Websites for finding a doctor job in Australia
https://nswjmo.erecruit.com.au
https://jobs.nt.gov.au/Home/Search
http://careers.jobs.tas.gov.au/
http://www.jobs.health.wa.gov.au/page.php?pageID=215
http://melbournehealth.mercury.com.au/
http://barwon.mercury.com.au/
http://erecruit1.mercury.com.au/BendigoHealth/
http://peninsula.mercury.com.au/
http://erecruit1.mercury.com.au/LaTrobeRegional/
https://ballarathealth.mercury.com.au/
http://jobs.sahealthcareers.com.au/caw/en/listing/
http://erecruit1.mercury.com.au/SJOG/
http://erecruit1.mercury.com.au/NorthernHealth/
http://www.smartjobs.qld.gov.au
http://southernhealth.mercury.com.au/
http://www.seek.com.au/
http://erecruit1.mercury.com.au/GoulburnValley/
https://acthealth.taleo.net/careersection/external/jobsearch.ftl
Active Facebook groups to check for latest updates
Australian Medical Council (AMC) – MCQ & Pastest Recall
AMC : Australian Medical Council MCQ Exams and More
Useful Resources Link
UpToDate – $519 annually —–> GET it as cheap as $120 annually NOW!
Dynamed Plus – $395 annually
Websites for Hospitals in Australia
http://nswhealth.erecruit.com.au/
http://www.jobs.health.wa.gov.au/page.php?pageID=215
http://www.saimet.org.au/
http://melbournehealth.mercury.com.au/
http://barwon.mercury.com.au/
http://bendigohealth.mhr.com.au/
http://peninsula.mercury.com.au/
http://erecruit1.mercury.com.au/LaTrobeRegional/
http://ballarat.mhr.com.au/
http://stvincents.mercury.com.au/
http://www.easternhealth.org.au/careers/default.aspx
http://jobs.sahealthcareers.com.au/caw/en/listing/
http://sjog.erecruit.com.au/
http://erecruit1.mercury.com.au/NorthernHealth/
http://www.smartjobs.qld.gov.au
http://www.careersatsvmhs.com.au/main/jobsearch
http://www.rmhdoctors.org.au
https://www.thermh.org.au/
http://monashhealth. org/
http://www.southwesthealthcare.com.au
http://southernhealth.mercury.com.au/
http://www.awh.org.au
https://northerndoctors.org.au/
http://www.rmhdoctors.org.au/
http://www.seek.com.au/
http://gvhealth.mhr.com.au/